Bridal makeup isn't confined to cosmetic application; it's a symphony of comprehension and manifestation of the bride's vision.
In this blog, we delve into the art of bridal beauty, exploring the latest makeup trends and offering valuable tips to ensure a bride's dream look becomes her reality.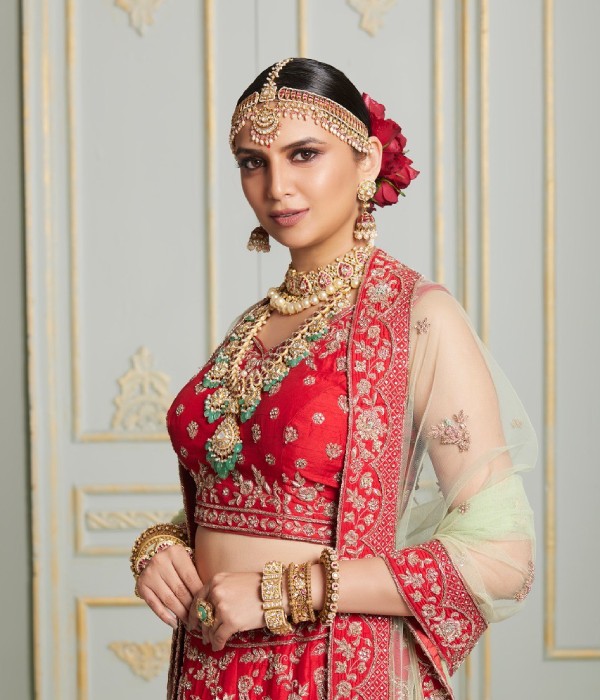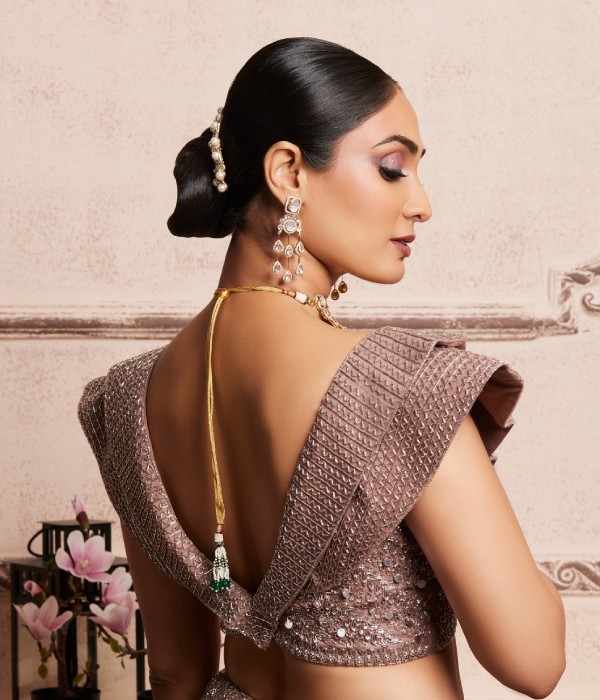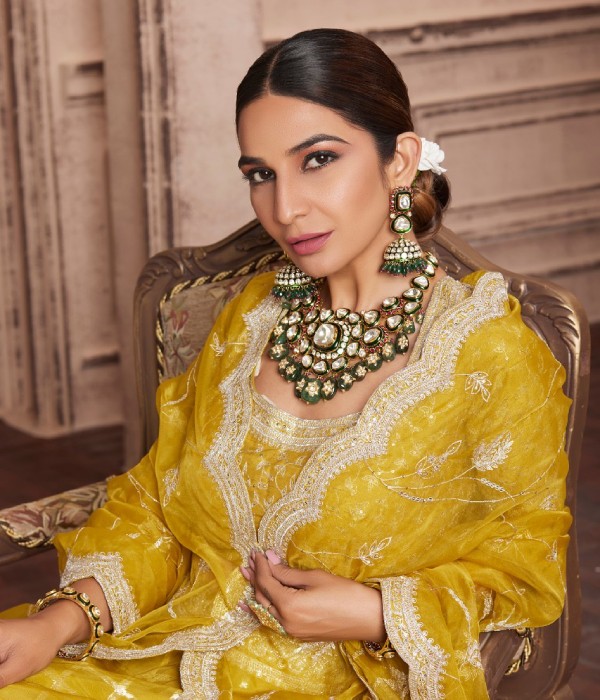 From Consultations to Final Touches
Understanding the bride's vision is paramount. Listen intently to her preferences, wedding theme, and style during consultations. Collaborate to strike a balance between her wishes and your expertise.
Flawless, radiant skin is the foundation of every bridal look. Pre-wedding skincare routines and consultations are crucial to achieving a healthy canvas. Consider airbrush techniques for a seamless finish that's long-lasting and camera-ready.
Eyes are the focal point of any bridal look. Soft, romantic eyeshadows like rose gold and warm neutrals are in vogue. Experiment with lashes and waterproof mascaras to ensure teary moments don't ruin the look.
Nude and neutral lips are making waves. Opt for long-wearing liquid lipsticks or lip stains for a kiss-proof pout that requires minimal touch-ups.
Highlighting and contouring should be subtle yet strategic. Create a natural, lit-from-within glow by focusing on high points like cheekbones and brow bones.
Seal the deal with a setting spray that ensures makeup withstands tears, hugs, and dances all night.
Tips for Makeup Artists to Achieve Bridal Perfection
Skill Enhancement: Stay updated with the latest trends and techniques. Consider enrolling in advanced makeup courses like MAKEUP PRO to refine your skills and learn about new products.
Trial Runs: Always recommend and schedule a trial makeup session. This is the bride's chance to see her vision come to life and make any adjustments before the big day.
Customization is Key: While trends offer inspiration, each bride is unique. Tailor the makeup to suit her features, skin tone, and personality.
Photography Awareness: Understand how makeup translates on camera. What looks excellent in person might translate poorly in photographs. Test the makeup under different lighting conditions.
Time Management: Create a schedule for the wedding day—factor in time for touch-ups, changes, and any unexpected delays.
Join our  MAKEUP PPO Course and master the latest bridal makeup techniques with expert guidance. Contact us now at +91 9769100070 or email education@vipulchudasama.com to get started
Share