Vipul Chudasama Academy took center stage as the Official Academy Partner for Professional Beauty India, a prestigious event in the beauty and salon industry. Held at the Bombay Exhibition Centre on October 2nd and 3rd, this event was a vibrant showcase of talent, artistry, and beauty innovation.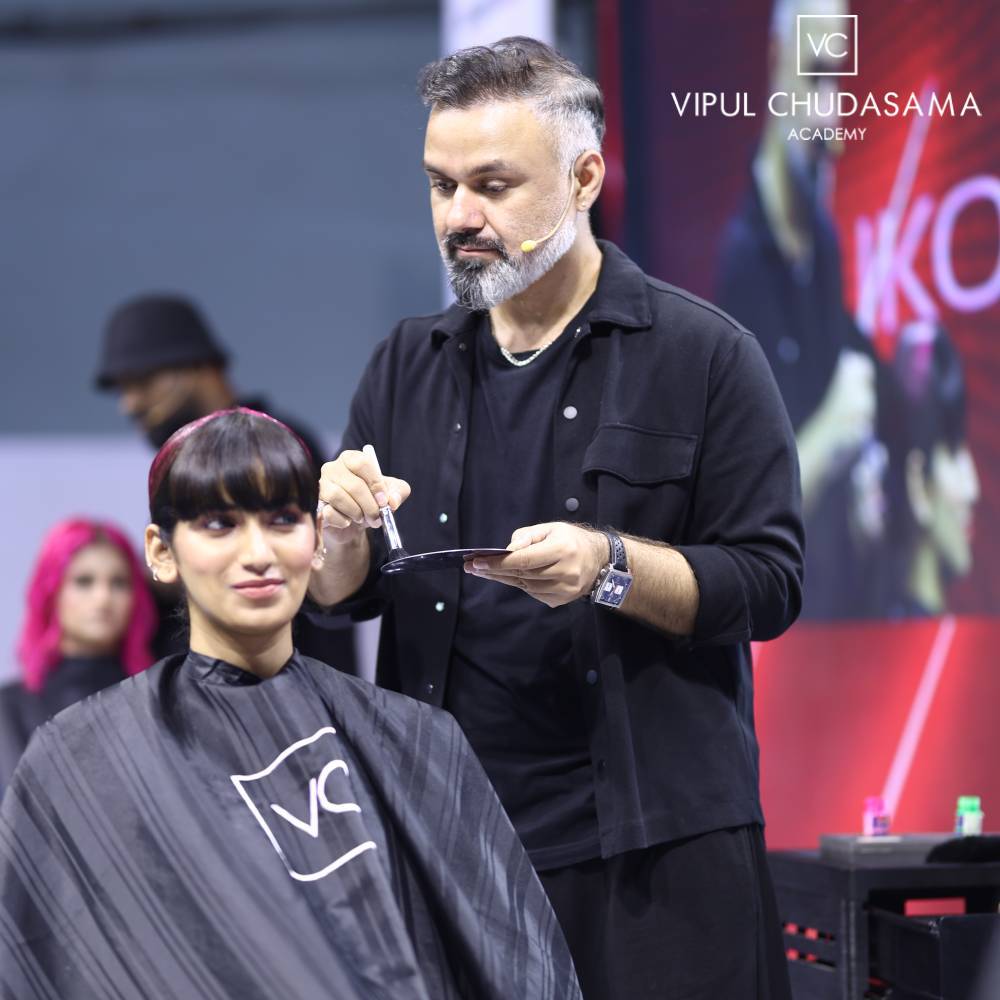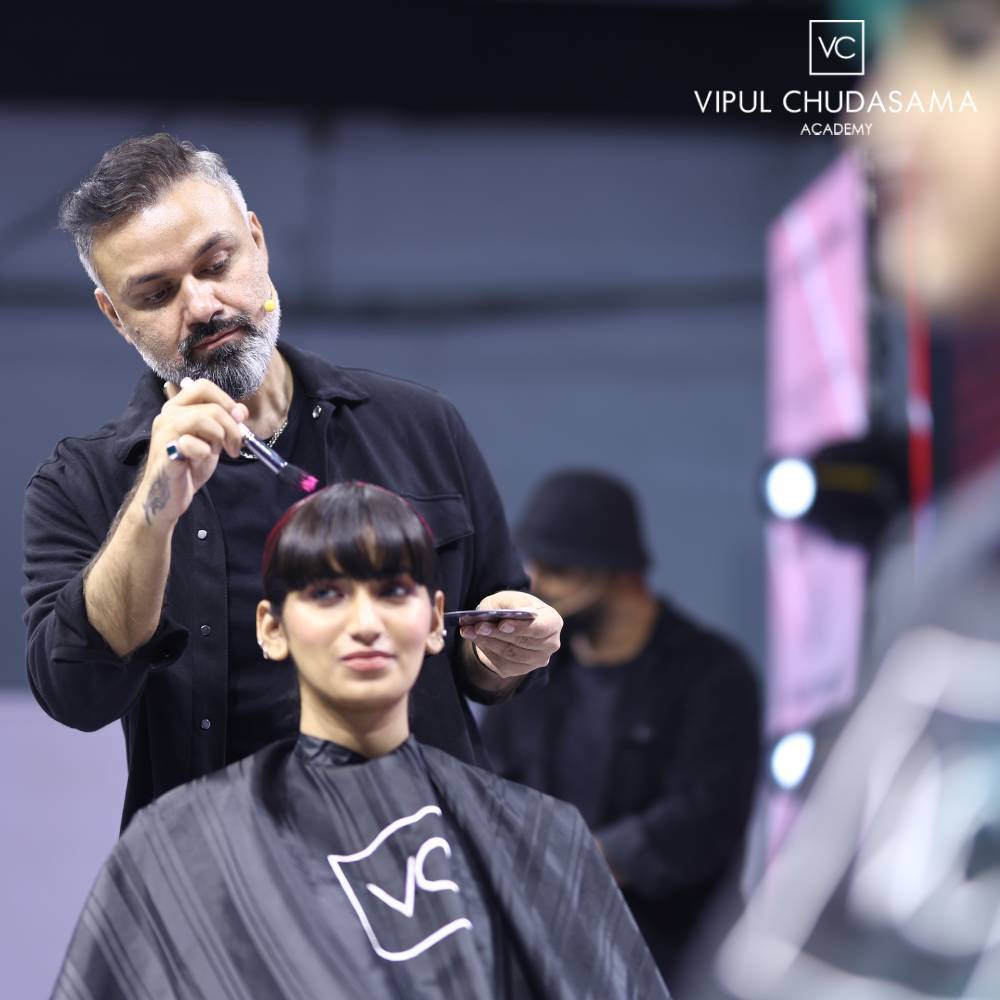 New Collection Launch - VIVID BY VC
One of the major highlights of the VC Showcase at this event was the exclusive unveiling of VC's latest collection – VIVID BY VC. Attendees were treated to a live demonstration of this collection's vivid looks. It was a moment of sheer beauty and creativity coming to life.
For those curious about the making of the VIVID BY VC Collection, we've got a special treat for you. Download our FREE ebook for an in-depth look into the creative process and inspiration behind this remarkable collection.
Beauty Expertise and Live Demonstrations
The event was not only a showcase of the latest hair trends but also a celebration of the skill and artistry of our esteemed educators. On stage, Pooja Chudasama, Deepal Godaliya, Aniket Jadhav, and Dhara Lodhia offered live demonstrations of the latest hair and makeup looks to the attendees. Beauty enthusiasts also had the opportunity to attend exclusive masterclasses led by Pooja Chudasama and Dhara Lodhia. These classes provided an immersive experience, enabling participants to refine their skills and learn the latest techniques from the best in the industry.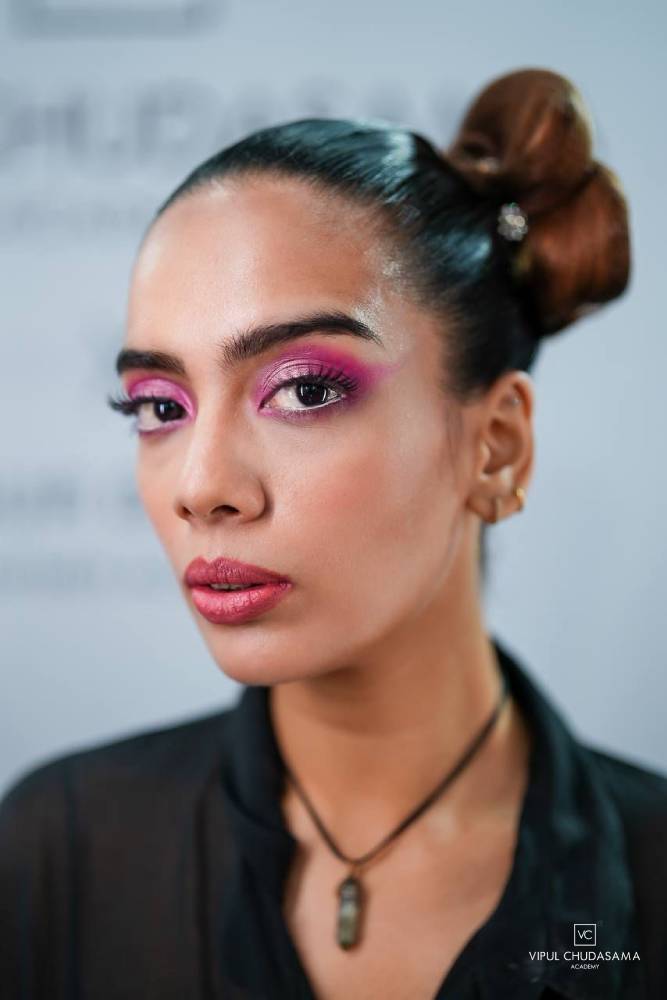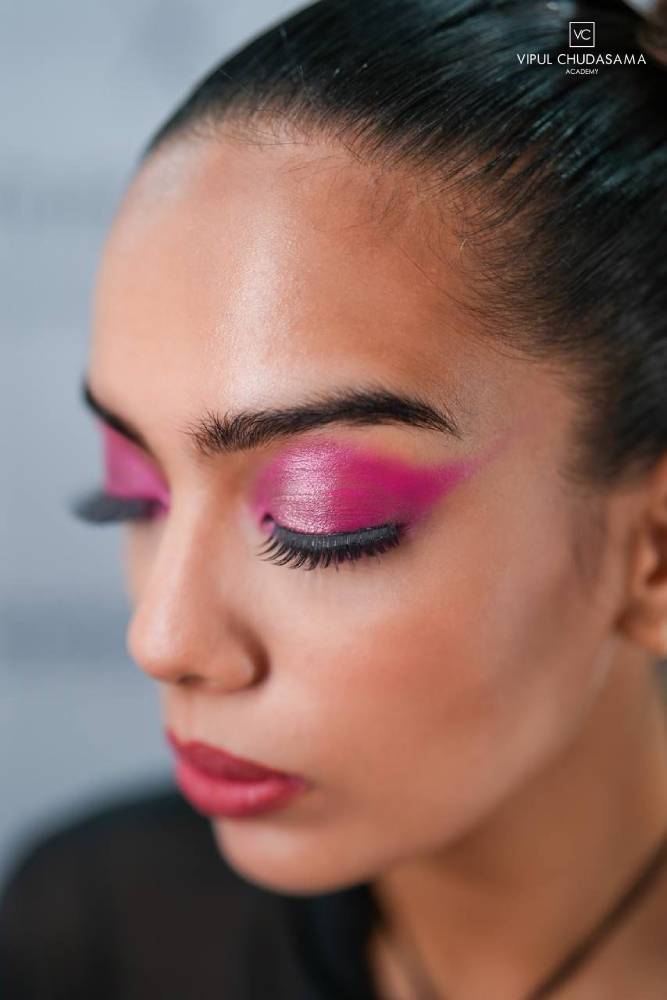 Bridal Beauty Takes Center Stage
During the event, our academy's educator and makeup director, Pooja Chudasama, showcased the latest bridal looks for the season. She presented four contemporary bridal looks, each reflecting the latest trends and innovations in bridal hair and makeup.
Special Offers and Discounts: A Treat for All
Those who attended the event could benefit from the fantastic deals and discounts on their preferred courses. It was an opportunity to launch their foray into the hair and beauty industry with attractive discounts and exciting offers.
Discover More: Your Beauty Journey Begins Here
If you're eager to explore our short-term and long-term courses and discover special offers, feel free to contact us. Contact us now at +91 9769100070 or email education@vipulchudasama.com to get started.
Share